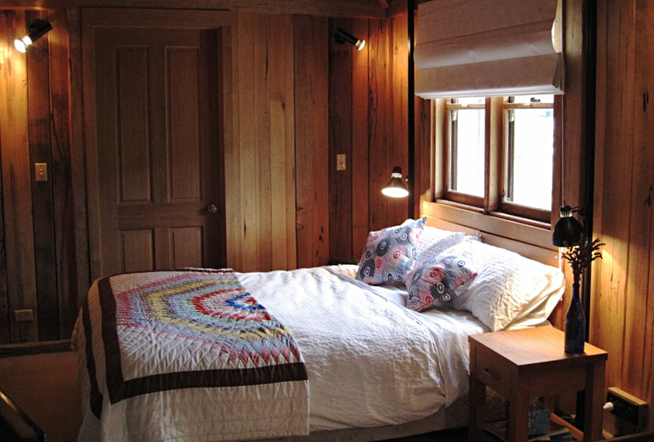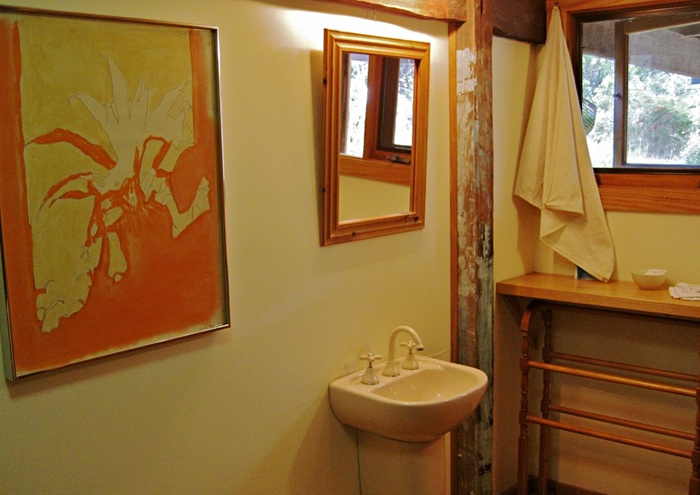 A private sanctuary
Cloister is a spacious downstairs room opening onto an attractive, north-facing patio with ocean views. Accessed by a private entrance and with en-suite bathroom, Cloister is a quiet retreat.
Facilities
Queen size bed
Television (free-to-air channels)
En-suite bathroom
Free wi-fi
Mini fridge
Toaster and kettle
Continental breakfast provisions
No cooking facilities
Rates
Enquire for Availability
Two night minimum
Peak season and major holidays:$225/night
Shoulder season: (mid-week): $150/night; (weekend): $200/night
Low season (mid-week): $125/night; (weekend): $150/night
Peak season is Christmas to the end of January.
Shoulder seasons run from February to May and August to Christmas.
Low season is June and July.
Prices are per night for 2 guests and include generous continental breakfast.
Fine print
Two night minimum
Midweek specials: offered periodically in shoulder and low seasons.
Bookings for 3 days or more: discounts offered
Bookings of 7 days or more: negotiable.
Single person rates: $20 discount.
Payment is by cash, cheque or bank transfer. One night's tariff required as a deposit. All rooms are Queen size with private baths.
Cancellation policy: Full first night tariff will be charged unless 14 days cancellation notice is given. If no notice of cancellation is given, then the tariff for the entire booking remains payable.
B&B rooms are not suitable for children or pets.
Smoking under the verandah only.